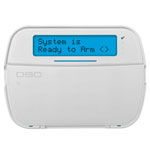 DSC
Powerseries NEO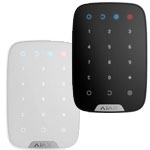 Ajax
Alarm System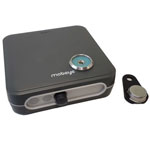 Mobeye
Mobile GSM Alarm
Alarm systems

How do I choose an alarm system and what should I pay attention to?
We try to give advice that is as open and honest as possible. This advice is divided into a piece of theory (objective) and a piece of personal preference (subjective). After more than 15 years of working with different brands of alarm systems, a book can be written about what companies and private individuals have experienced. Here we see the importance that, in addition to having an alarm system, a piece of theory concerning the security measurements (reaction/follow up) is very important. The many types of plug & play systems on the market provide a piece of false safety that must be prevented.

Which alarm system should I choose?
We always say: there are no bad certified alarm systems. What it usually comes down to is functionality and user-friendliness. Jablotron - in our view - plays a prominent role in this.

Alarm system choice - Objective elements

Our starting point for security are the official guidelines
The security measures are described in the Improved Risk Class Classification that are managed by the Center for Crime Prevention and Safety. In addition, certification bodies and the Association of Insurers also contribute to the creation.
Our starting point is to secure in accordance with the official security guidelines. We can deviate from this in consultation, but if there is an 'insurance requirement' we must follow the official measures.
All alarm systems we sell are certified and can meet the requirements of the VRKI.

Make sure the detectors are projected correctly
The location of the detectors is extremely important when projecting an object. If you are going to install it yourself - which we encourage - please contact us. The alarm system must be placed in such a way that 'technical verification' can take place. Technical verification is again a requirement to be able to deploy the alarm response by the police with prio-1.
All customers who have purchased an alarm system from us will receive a configuration check in accordance with the O.B.E.R. security measures.

Alarm system choice - Subjective elements
The subjective elements are therefore more person-dependent, in which the personal experience plays an important role. Security decisions are made in a (specific) reactive way and not in a (general) proactive way. An alarm system is purchased on the basis of a burglary, fire or robbery.
Here too, we make the customer aware of the security measures to put together an alarm system that is as complete and functional as possible for your home, work, family and living situation.