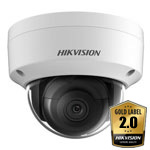 Dome Camera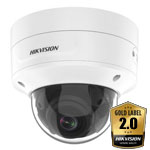 Varifocal Dome Camera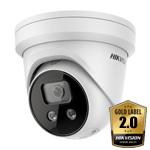 Exir Dome Camera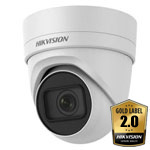 Varifocal Exir Dome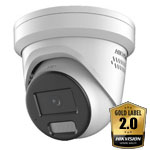 ColorVu Dome Camera
For indoor and outdoor use. Both business and private
Hikvision dome cameras are highly sought after for indoor and outdoor use, for private individuals and companies. The advantage of a Hikvision dome camera is that it is 'fixed' in the viewing direction and is difficult to manipulate. It is also more difficult for some models to see exactly what they are looking at, sometimes that is preferable.
The dome cameras can be divided into 5 categories: AcuSense dome cameras, AcuSense varifocal dome cameras, Acusense exir dome cameras, AcuSense varifocal exir dome cameras and the ColorVu dome cameras.
Contact us if you want to know which Hikvision dome camera is most suitable for you.

Hikvision Dome Camera - AcuSense technology
The AcuSense technology ensures that insignificant objects are not noticed, only movements of people and vehicles are detected. For example, recorded images can be retrieved more efficiently, or a specific event can be reported directly. Think of SMART behavioral analysis: for example movement, intrusion, line crossing, face detection.

Hikvision Network Dome Camera
A Hikvision dome camera can easily be connected to your network with an utp cable. The power supply can also be done by a separate adapter. If you have a PoE switch, only an utp cable is sufficient. It is even easier if you pull an utp cable to each camera from the NVR (network video recorder). The power supply then goes via the utp cable, also called Power over Ethernet (PoE). All current Hikvision cameras are equipped with PoE, but can also be powered separately - via an adapter. We can of course also help you with the installation of your Hikvision IP dome camera system.