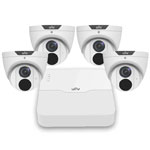 IP Camera Set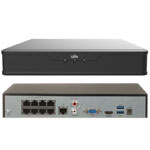 IP PoE NVR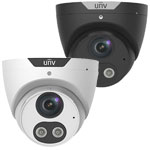 IP Dome Cameras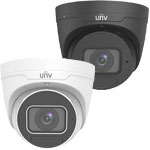 IP Varifocal Dome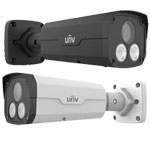 IP Bullet Cameras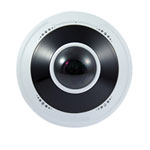 IP Fisheye Cameras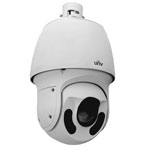 PTZ Cameras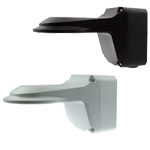 IP Accessories
UniView is a leader in developing new IP camera technologies and therefore one of the largest players in the field of professional CCTV solutions in the world. A brand with an extremely strong basis in IP technology. The IP camera applications are characterized by high quality with well-thought-out software.
Uniview is a leading manufacturer of security cameras. By using smart features, the developer has established a strong foundation for IP camera security. Characteristic of the various IP cameras from Uniview are the high quality and the well-thought-out software. Also check out our demo videos.

Uniview IP camera set
The Uniview IP camera sets include one or more Uniview IP cameras, a network video recorder (NVR), access to the accompanying smartphone app and your own MyCloud account. You can choose from camera sets with one or more Dome cameras or bullet cameras from Uniview.
View the Uniview IP camera sets

NVR PoE recorders
If you want to buy a Uniview camera, it is wise to also purchase a network video recorder (NVR). An NVR downloads the images that the IP camera creates over the network to which the two are connected and then stores the images. This way you can always look back at the images afterwards. All Uniview NVRs that you can purchase from Credex Alarm Systems include a video content analysis (VCA) feature.

IP Dome camera
Dome cameras get their name from their shape: dome is English for the word 'dome'. You can come to Credex Alarm Systems for different types of dome cameras. Depending on your requirements and wishes, you can opt for a dome camera with audio, artificial intelligence and a vandal-resistant robustness.

IP varifocal dome camera
Want the benefits of a dome camera, but with the ability to zoom? Then the IP varifocal dome cameras from Uniview are really something for you. You can choose from the same options as with the regular IP dome camera range, such as vandal resistance and audio recording, in addition to the ability to get closer to objects and people farther away with the motorized zoom lens.
View the IP varifocal Dome cameras

IP bullet camera
Because these cameras resemble bullets in shape and size, they were given the umbrella name bullet camera. Bullet cameras often have a foot for mounting and a roof to protect the lens from sun and precipitation. At Credex Alarm Systems you can choose from various IP bullet cameras from Uniview.

Features
Most Uniview IP cameras offered by Credex Alarm Systems are 4 or 5MP (megapixels) in size. This means that the images the cameras take contain more detail and still contain a lot of information in low light (such as at night). The cameras are also equipped with True WDR. This function ensures that the images remain clearly visible even with a sharp light contrast. The Star Light function guarantees brightly colored images even when the light intensity is less than 0.22 Lux. The Uniview cameras are also very weather resistant and function well in temperatures between approximately -40 and 70 ℃. Smart InfraRed (IR) ensures that the IR light changes automatically with moving objects, so that they appear clearly in the picture. Because the cameras tolerate a voltage fluctuation of approximately 25%, the stability of the camera under varying voltage conditions is better guaranteed.

Ultra HD

The ultra HD 4K is a HD standard with 3840*2160 resolution. It is 4-times of 1080P (Full HD) and 8-times of 720P (HD). The new 4K cameras show all details in perfect glory.

True WDR at 120dB

WDR function can ensure clear image with rich details when confronted with sharp lighting contrast, preventing dark or over-exposed image, ensuring great image quality. Uniview's products support up to 120dB WDR ability.

Star Light

The Uniview 1080p Starlight cameras provide clear color image even under 0.002 Lux (F1.2) low light conditions.

Defog

Uniview puts forward optical defog and digital defog technology, which applies IR for imaging. All lost details in fog weather can be reproduced perfectly.

Corridor Mode

When 9:16 mode is applied, the portion of useful monitoring area can be increased up to 80%. Meanwhile, since the vertical angle of view is increased, the blind angle is reduced.

Smart InfraRed (IR)

The camera's support smart IR function which means the IR light can automatically change according to the moving object distance, this ensures clear image all the time.

UniView Impression