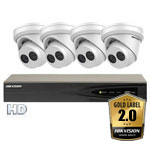 IP Camera Set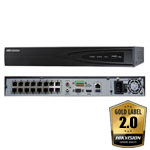 IP PoE NVR 4K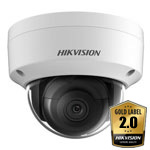 IP Dome Cameras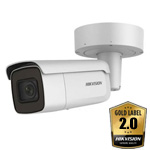 IP Bullet Cameras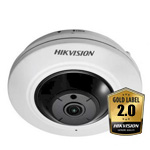 IP Fish-Eye Cameras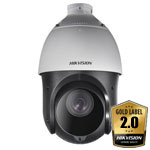 IP PTZ Cameras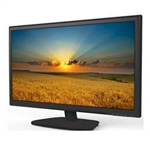 Monitors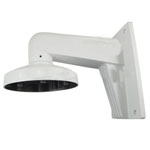 Mounting Brackets
Hikvision is one of the largest manufacturers in the field of camera security. The company's high-quality security cameras have been recognized several times internationally with prestigious Golden Awards and are regarded as highly reliable security solutions within both the private and business market.
The new range of Hikvision IP cameras (EasyIP 4.0 ) is no exception and is distinguished by a high resolution and large dynamic range, as well as useful functionalities such as remote zoom and autofocus lenses. This makes these IP cameras ideally suited to secure your property in a relatively simple and effective way.

Why a Hikvision IP camera?
Hikvision IP cameras measure themselves on a qualitative level with the camera security of competing brands. Many of the cameras have an IP67 rating and are therefore not only suitable for indoor use, but also for various outdoor applications.
The installation of the IP cameras is generally very user-friendly. You only need to manually aim the camera once, after which you can adjust the zoom and focus of the lens via your computer. This functionality saves you a lot of time and provides maximum freedom when recording clear camera images.

Which Hikvision IP camera to choose?
Credex offers you a choice of a variety of Hikvision IP cameras including Dome cameras, Bullet cameras, PTZ Cameras a> and Fisheye cameras. Each type of camera has its own advantages and disadvantages, so the best IP camera depends on your specific place, wishes and needs.
The EasyIP Dome cameras from Hikvision are known for their price-quality ratio. The Hikvision IP Dome cameras assure you of excellent image quality and various smart functionalities. Do you need to secure a large location with IP cameras? Then the popular dome cameras are an excellent choice.

Recording equipment for your IP camera
Of course you also want to be able to see your recorded surveillance images so that you have the burden of proof in case of incidents. Especially for this, Hikvision has a powerful line IP NVR recorders with PoE developed. It allows you to view your surveillance images over the internet from anywhere in the world.

Buy and install Hikvision IP camera?
The proper installation of your IP camera and recorder requires some degree of preparation and technical knowledge. Every Hikvision IP Camera on the Credex website is therefore provided with a clear manual. Are you still not sure or do you have other questions about your IP camera or recorder? Please feel free to contact us for advice.