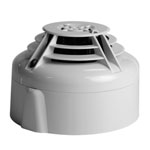 Notifier Agile
Wireless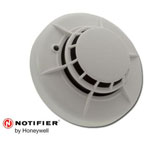 Notifier
Conventional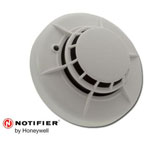 Notifier
Analog
A large fire in the office building or a building; you don't have to think about it. An office or home fire can lead to major damage to material items and result in the loss of permanent work or living space. In the worst case, a fire can even lead to injuries and deaths. It is therefore important to detect incipient fires quickly, so that you can act promptly and adequately to prevent escalation. With the help of Honeywell's fire alarm systems, your fire protection is quickly in order. The wireless and wired fire detectors quickly detect the (starting) fire and inform those present of the danger via an alarm message.

Wired or wireless fire detectors?
Credex Alarm Systems offers both wired and wireless Honeywell fire protection. Both variants have their own advantages and disadvantages. For example, the wired fire detectors are not dependent on batteries. Wireless fire alarm systems run on batteries, which makes it important to replace them in good time. In terms of positioning, the wireless fire detectors are very flexible; you can place these pretty much anywhere. Wired fire protection, on the other hand, relies on the presence of wiring. The wired variants of the Honeywell fire protection require a little more installation work.
Honeywell's fire protection range includes fire alarm panels, manual call points, optical smoke detectors, thermal detectors and advanced detectors that trigger both smoke development and temperature rises.

Types of fire alarm systems
In addition to the distinction between wired and wireless fire alarm systems, there are basically 2 types of fire alarm systems:
Conventional fire alarm systems – these systems give notification that there is a fire, but which fire detector is signaling is not specifically indicated. This system is therefore particularly suitable for smaller applications.
Analog addressable fire alarm systems – here systems, it is specifically indicated which fire detector is involved. The fire detector has a specific 'address' that is reported. This is particularly suitable for larger applications where targeted action can be taken at the seat of the fire.
Which Honeywell fire protection products are most suitable for you depends on your situation and what your goals are in making your office or commercial building fireproof.
Do you need help drawing up a (fire) security plan for your home or office building? Please feel free to contact with us, we would be happy to look into it with you. We use our expertise and experience to get fire safety in order together with you.