Compare the OASIS 80 with the JA-100 alarm system
We hope that the presented comparison below will help you to choose your system, further reading is presented if you press the link on the pictures below. Should you need any further advice, please contact us.
The table below gives a comparison of the control panel features from both security systems: the OASiS (JA-82K) and the JA-100 system (JA-101K and JA-106K). With its modular building block structure you are always able to create and configure a flexible system that fits your (changing) needs over time. You can only buy this system at a Jablotron Certified installer.
| | | | |
| --- | --- | --- | --- |
| JA-82KR | Comparison Control Panels | JA-101K | JA-106K |
| 868.1 MHz | Communication protocol (2 way) | 868.1 MHz | 868.1 MHz |
| 50 | Number of addresses (wireless or BUS hard wired) | 50 | 120 |
| 50 | Number of user codes | 50 | 300 |
| 3 | Number of sections | 8 | 15 |
| 2 | Number of programmable outputs | 16 | 32 |
| 10 | Number of independant calenders | 20 | 20 |
| 8 | Number of users system reports to by sms | 8 | 30 |
| 300m | Communication range | 300m | 300m |
| no | Build in GSM / GPRS communicator | yes | yes |
| no | Built in LAN communicator | yes | yes |
| + | Home automation | ++ | +++ |
| private/sme | Use | private/sme+ | private/sme+ |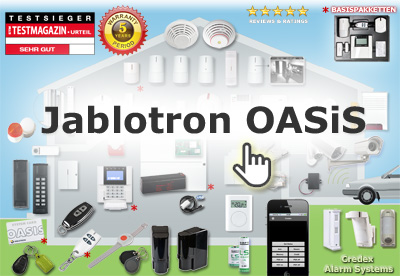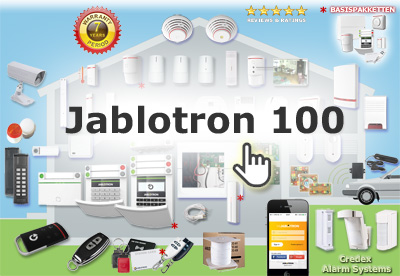 EASY, SMART, FLEXIBLE