The Jablotron Smart-Hub for home automation via IFTTT (IF This Then That).
Domotica Hub
Linked via the IFTTT platform
BUS connected with the control panel
LAN connected with the internet
Connectable to all 100 control panels

Connections
The Jablotron SmartHub makes it possible to link all leading Home Automation such as Philips Hue, Sonos, Google Nest, Google Home, Honeywell, Samsung, Siemens and many others to your Jablotron alarm system. More than 650 brands can be linked to the SmartHub.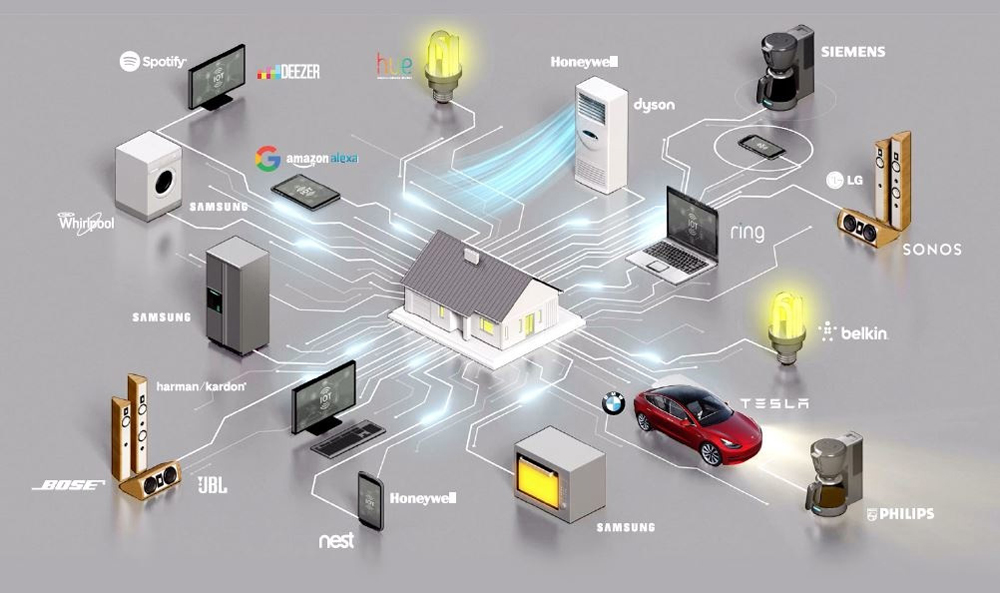 The possibilities are limitless!
For example
When the alarm is switched off, the lighting can be controlled so that it looks like the residents are at home. An alarm can also cause all the lights in the house to flash, so that the neighbors see that something is wrong. The movement detectors can automatically switch on the lighting in rooms when the alarm is switched off. The communication between the different systems can be done wirelessly and is therefore easy and inexpensive to realize. ZWave is used, which is used by very many manufacturers of home automation products. The control is done via IFTTT, which has the advantage that only one app is needed to manage everything in-house, whereas previously every system and device had to be managed separately.

Safety
The Smarthub forms a bridge between the alarm system and the Home Automation couplings. Thanks to the integral structure and construction of this solution, it is impossible to manipulate the alarm system via one of the Home Automations. No Home Automation can affect the integrity of the alarm system. The alarm system can therefore be delivered in the desired risk class.

Easy programming
The SmartHub can be programmed via a web interface.

Specifications
| | |
| --- | --- |
| Size | 182 x 132 x 45 mm |
| Connection control panel | BUS |
| Connection internet | LAN |
| Power | 5v Ah (included) |
| Protocol | IFTTT |
We found other products you might like!