ABUS Secvest - Selection Overview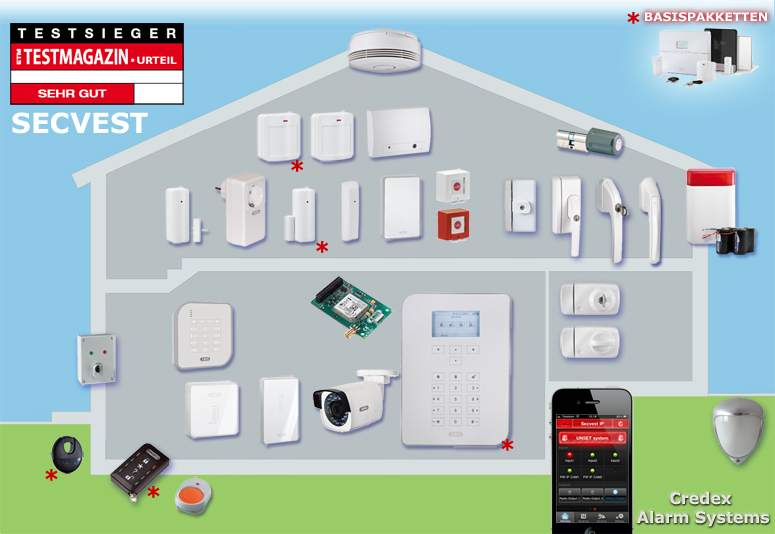 * = standard components of an ABUS Secvest starter-kit. Select any component for the product page.
ABUS Secvest is a kit from which a personalised system can be easily customised. Similar in concept to the popular OASiS system with a modern wireless encrypted 868MHz protocol. The devices have a wide communication range (inside ± 35m) and the antennas are not visible, its batteries have a life time of approx. 3 years and in general a modern design.
With the new Secvest wireless alarm system, ABUS Security Center is continuing the success story of mechatronic security. Servicing is even easier via remote access and maintenance. Other new features include IP-based communication, video verification and control via app. Configuration and operation have also been further optimised to make them more user-friendly. Furthermore, the new Secvest is ideally suited for upgrading existing buildings and offers a wide range of detectors.


ABUS Secvest + IP
Figure 1

. ABUS Secvest Alarm System + Video Verification: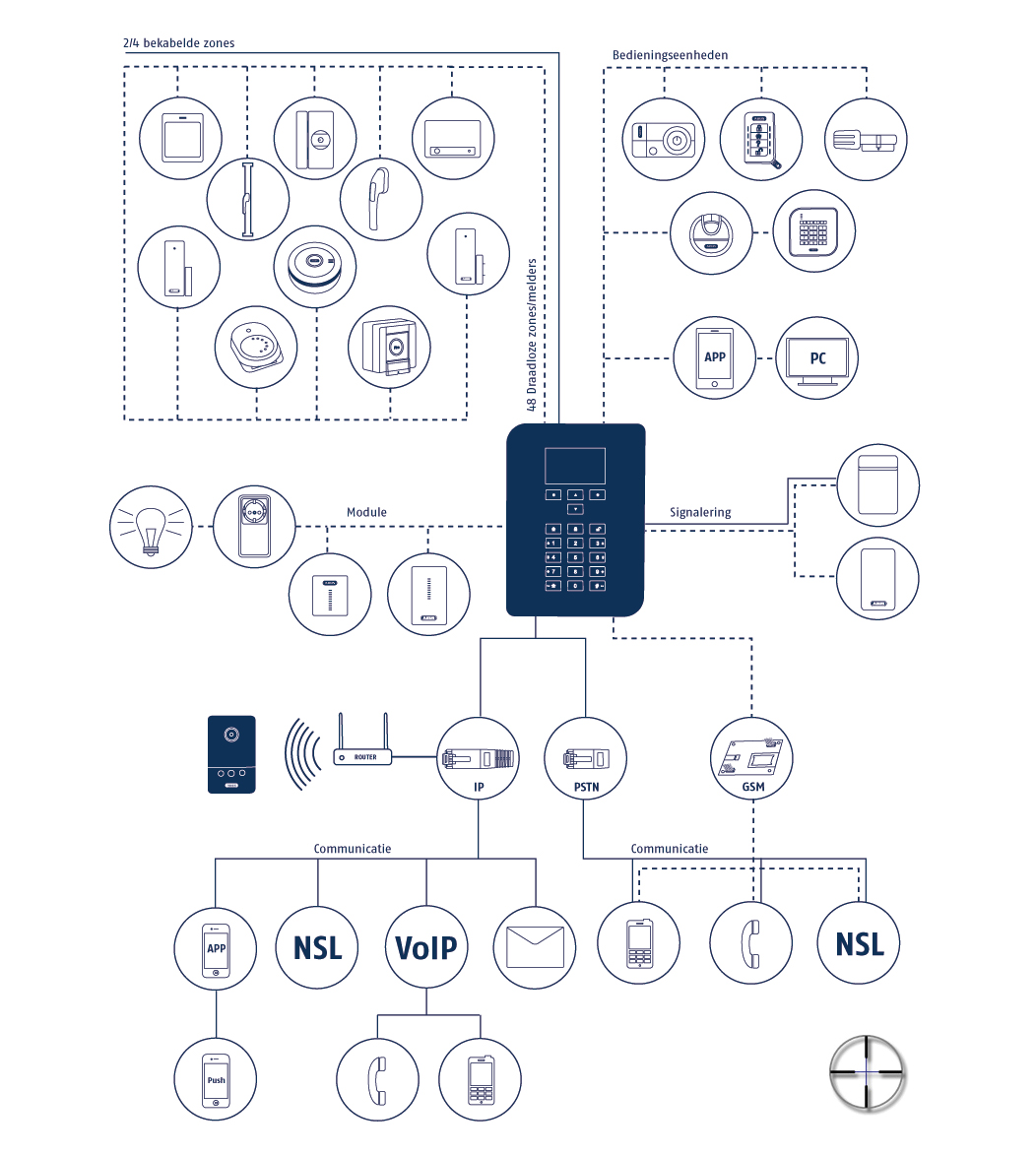 Network camera installations
Figure 2

. ABUS CCTV example: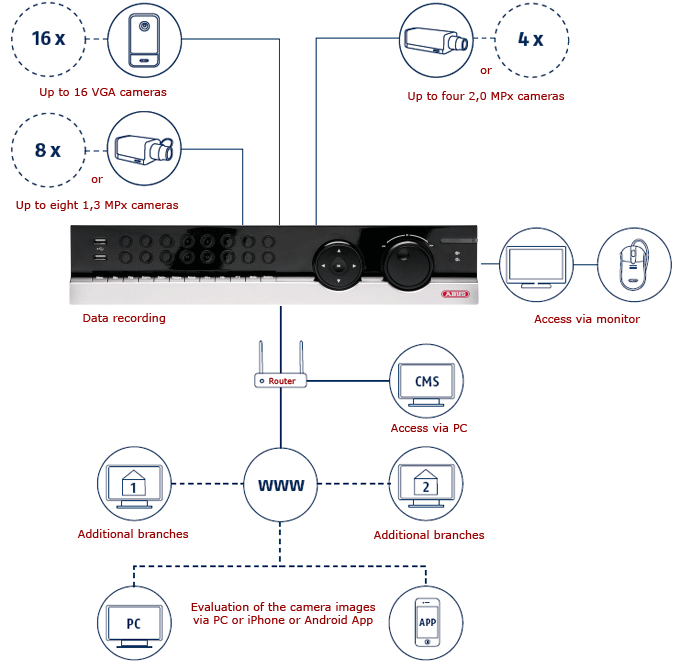 Figure 3

. ABUS network example (

NAS

):